Some of Australia's finest Furniture Designer Makers, including Thirston, participated in an exhibition, Chatoyance, new work by Studio Woodworkers Australia.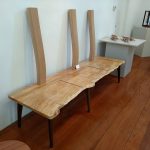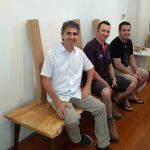 Opened on Sunday 18 February at 11am with special guest, Richard Munao, Founder of Cult Design – the exhibition opened as a part of the annual Tools & Techniques Weekend (17 & 18 February) which was held in the Sturt School for Wood.
"Chatoyance" was an exhibition of collaborations and mentorships – with emerging makers paired with accredited SWA members working collaboratively to design and make a new piece of furniture. The exhibition ran from 18 February to 8 April 2018 and was a great success.